The Best Smartwatch in 2023 : Ultimate Buying Guide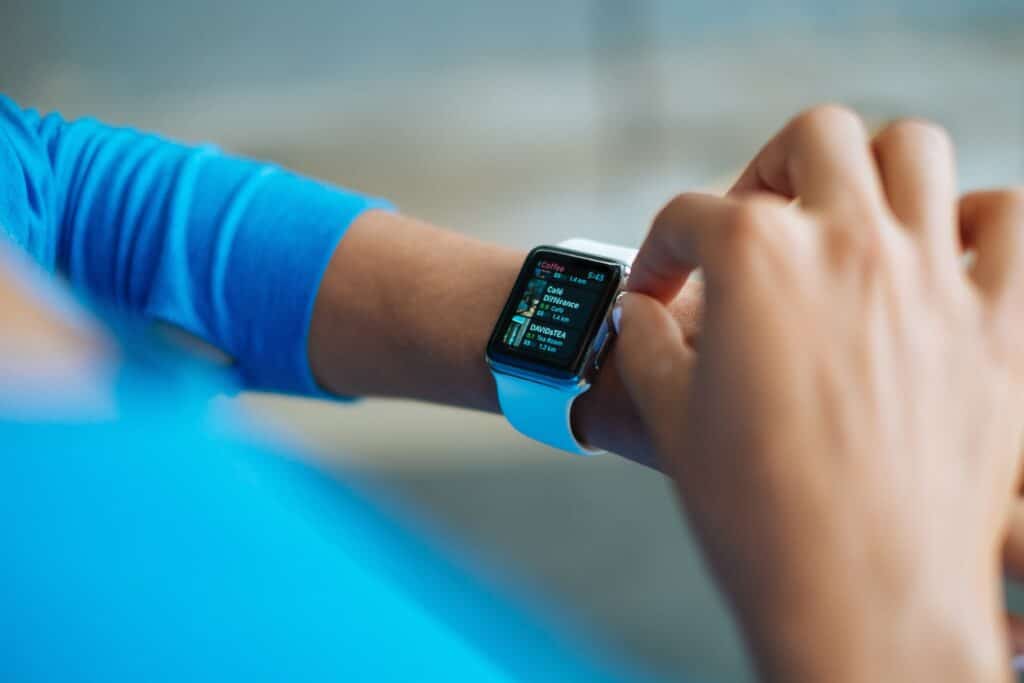 Welcome to the ultimate buying guide for the best smartwatch in 2023. Smartwatches have gone from being 'nice-to-haves' to absolute essentials nowadays, the market is filled with several great options (unlike in the past when there were limited options and quality concerns) and even better options are in the pipeline.
If you are reading this guide, it's probably right to assume that you have made up your mind to buy a premium smartwatch. Today's smartwatches boost your style quotient and offer advanced features such as health monitoring, call and text message support, voice support, as well as a variety of apps and services that are pretty much an extension of your smartphone so much so that you won't need your smartphone most of the time.
In this guide, firstly we will be discussing how to go about choosing the best smartwatch for your needs and requirements. We feel that a premium smartwatch is a good investment for you so even if you need to stretch your budget just that little bit, please do it as it will definitely prove to be very useful for you in the future. Now selecting a top smartwatch in 2023 involves considering a number of things so firstly we will be listing down the factors you must consider when choosing a premium smartwatch. We will also be providing our recommendations for the best smartwatch in 2023.
Things to consider when choosing the best smartwatch in 2023
The most important thing to consider when shopping for a premium smartwatch is compatibility. Apple Watches work only with iPhones, Wear OS devices work with both iOS and Android phones but functionality and features can be limited. If you like using apps on your smartwatch, then the OS will determine the third-party apps that you can use.
The primary reason behind people turning to a premium smartwatch is fitness tracking and health monitoring. Your smartwatch must be capable of tracking your steps, workouts and calories while monitoring your heart rate in most cases. The best smartwatches in 2023 include a built-in GPS to track your runs and bike rides.
Some of these smartwatches offer even more advanced features which we will be discussing later. Health monitoring features like blood oxygen levels and measuring ECGs are available in certain top smartwatches. Also, it is important to consider your specific needs, for example, swimmers would need a product that offers better water resistance than others.
Most premium smartwatches have an option for an always-on display, this keeps the smartwatch's screen awake at all times so you don't have to wake the display from time to time by lifting your wrist or tapping on the smartwatch. The display's brightness is dimmed so that it's not running at peak brightness all the time.
4. Text, call and app support
Nearly all of the top smartwatches deliver call, text and app support. You can answer calls, get texts and respond to emails all through your smartwatch. This feature is an absolute must-have for a premium smartwatch in 2023.
A great feature to have is the ability to do contactless payments using your smartwatch. For example, you can do quick, contactless payments with google wallet while using Google Pixel Watch. Just remember that different premium smartwatches use different payment systems.
A premium smartwatch lets you play music while you are running or doing workouts. Many of these let you also save music locally so you can connect your wireless earbuds and enjoy the tunes without using a smartphone. You can check our buying guide for the best wireless earbuds in 2023 here.
One of the most important factors in selecting the best smartwatch can be it's battery life. All the latest flagships promise better battery life than previous ones. Some smartwatches last up to a week but they are light on features and have low-quality displays. Some of the premium smartwatches now support fast charging too so do take that into account when choosing one.
Our Recommendations for the best smartwatch in 2023
Apple Watch Series 8 - Best smartwatch for iPhone
The Apple Watch Series 8 is right at the top of the list when it comes to premium smartwatches. It is comfortably the best in class, no other competitor comes close but if you don't own an iPhone, you would have to look elsewhere. Its vast application support sets it apart, all the smartwatch essentials are present in this one and they deliver to a high standard. They have added temperature sensing to its features, which provides deep insights into women's health. You can measure blood oxygen, take ECGs, get notified in case of irregular rhythm and monitor your sleeping patterns. It also gives you advanced cycle tracking.
Safety features include crash detection and fall detection, you can also give an emergency SOS with the push of a button. It comes with swim-proof WR50 water resistance and is dust and crack resistant. It comes with watchOS9. It costs a premium but for good reason, you won't go wrong with this one!
Samsung Galaxy Watch 5 - Best smartwatch for Android users
The Samsung Galaxy Watch 5 is our recommendation for all Android users. It comes with body composition analysis, optical heart rate sensor and sleep tracking so you can monitor things like body fat percentage and skeletal muscle weight. It comes with Wear OS. It comes with fast charging(45% in 30 mins), is water resistant and has a harder front display made with sapphire crystal. It's a no-brainer, especially for the Samsung Android owners but even for the average Android user, it's a perfectly reasonable choice that will prove to be worth it.
Google Pixel Watch - Smartwatch with the best design
The Google Pixel watch is another great option for Android users. It gets full points from us when it comes to the design and style elements. It comes with Wear OS and equips you with Fitbit's great health tracking features, you can use Fitbit premium for 6 months too. You can track your heart rate, get sleep analysis and assess your heart rhythm for Afib with ECG.
You can use google wallet for contactless payments, use maps and get calendar notifications as well. You can manage your mail, make calls and do messaging without needing your smartphone, isn't that great? It has play store support so you can use a vast collection of third-party apps.
Apple Watch SE - Best value for money Apple watch
The Apple Watch SE is the best value Apple watch out there. It has all the essentials like calling, messaging and email support, you can stream music too. It will help you measure your heart rate, give you irregular heart rhythm notifications and comes with cycle tracking too. You also get crash detection, fall detection and emergency SOS features.
If you compare it with the Apple Watch Series 8, what it misses is dust resistance, always-on display, blood oxygen app, ECG app and temperature sensing. Always-on display is a big miss but apart from that this one still packs a lot of good, essential features and represents the best value for money.
Since we are talking Apple watches, let's discuss a little about the Apple Watch Ultra. Ultra seems like it's specially designed for the outdoor adventurers around us. It has a rugged build, longer battery life, better water resistance, better call quality, better GPS capability…you get the picture. It's a great option for an athlete or swimmer but the average user will probably find it too bulky and costly.
Fitbit Sense 2 - Best smartwatch for fitness tracking
The Fitbit Sense 2 is a great option for those that particularly want best-in-class fitness tracking. It comes with Fitbit OS. It includes the upgraded cEDA (continuous EDA) sensor for all-day stress tracking and notifications. You get a sleep profile and analysis, an ECG app, blood oxygen monitoring, great battery life and a Fitbit 6-month membership. The third-party app support (lack of) is a major drawback though.
I want to conclude by thanking you for reading through this article. To summarize, if you are an iPhone user, Apple Watch Series 8 should be your preferred option but if you want a budget-friendly option then you can go with Apple Watch SE. For Android users, the Samsung galaxy watch 5 is our recommendation though Google Pixel Watch is another great option. It's a question of choosing according to the device/smartphone you already own (or looking to buy) and that limits your options but there's a variety out there to choose from regardless.
Note that Apple smartwatches come with different finishes that you can test out and all models discussed here require an iPhone 8 or newer version with iOS16 or later. Samsung Galaxy Watch 5 also has some features that solely work with Samsung handsets. Google pixel Watch, though, works with all smartphones on Android 8.0 (or later). Do check out app support for a particular watch before you make your final decision, good luck!
We hope our blog helped you in deciding on choosing the best smartwatch in 2023 that is made to fulfill your needs. Now that you have made it to the end, it will be greatly appreciated if you can drop a comment, any feedback helps us improve going forward.
If you like our content, you can subscribe to the weekly newsletter here. If you are looking to buy a smartphone, you can check out our shopping section, there are some great offers on top smartphones right now.